The PST V-System (vertical) with the feeding conveyor, vertical conveyor and the top conveyor has proven to be an effective system in terms of lifting the material in all parts of the manufacturing process.

This, together with high capacity, a unique layout optimization and cost effectiveness, makes PST Shaftless Screw Conveyors a winning concept in pellet plant design.
The V-system saves valuable floor space!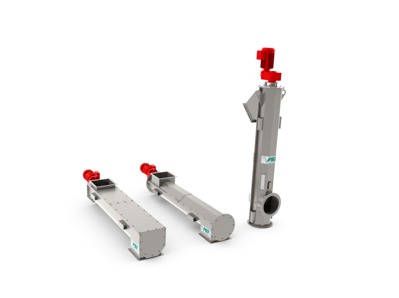 PST AB | The specialist in Shaftless Screw Conveyor | Ramsågsgatan 8, 385 34 Torsås, Sweden | +46 (0)486 456 50