A shaftless screw conveyor has for decades proved its superior qualities forr transport of a variety of bulk materials.
Shaftless screw conveyors can definitely make things easier for you – but it is not evident that everyone are aware of the use of screw conveyors.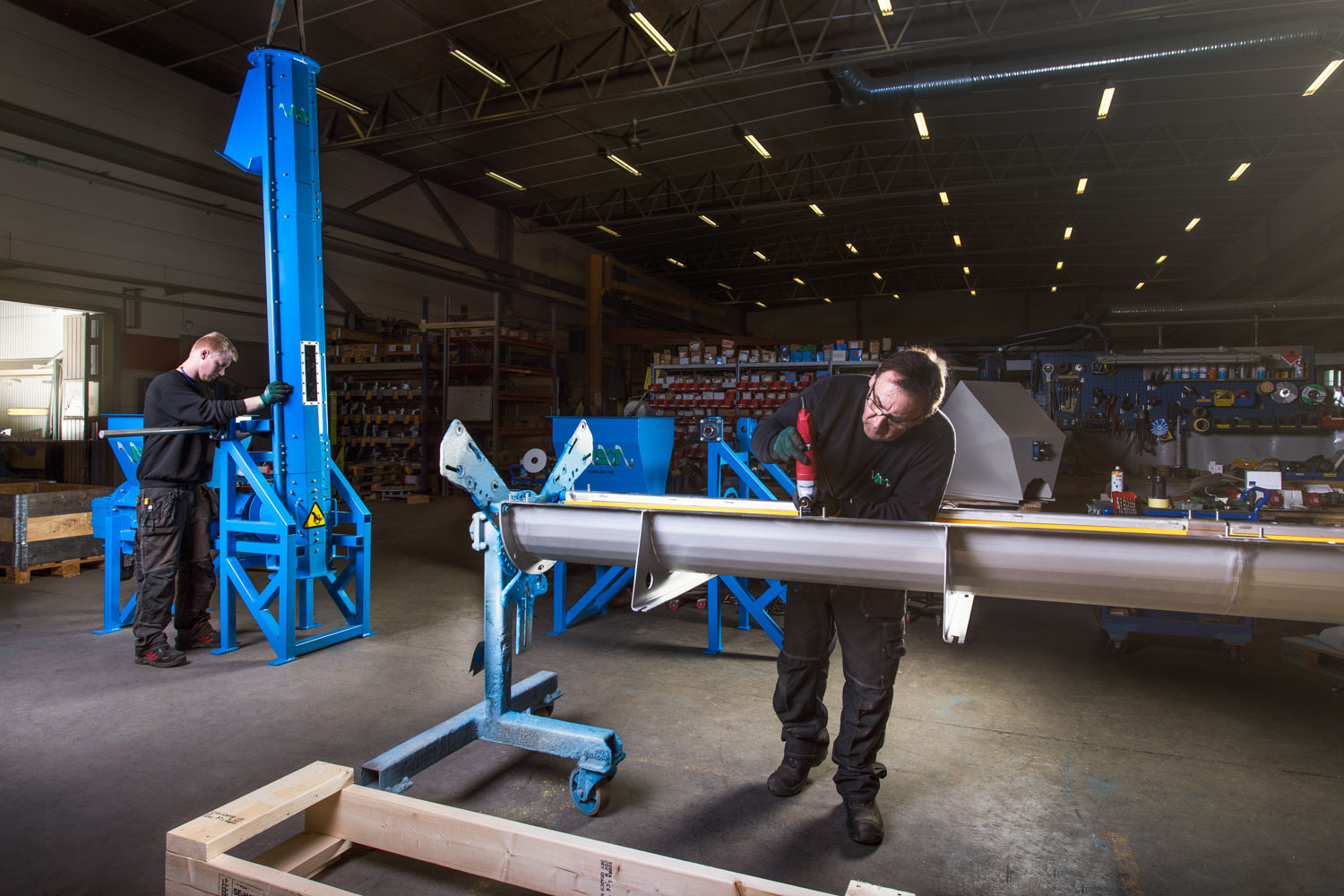 Below we will mention 4 essential advantages by using a shaftless screw conveyor as opposed to belt conveyors, scoop elevators or augers.
1. Excellent Working Environment
Thanks to the encapsulated design; you can enjoy a dust free and safe working environment by using a screw conveyor. Housekeeping, as well as emissions are kept on a minimal level.
As an extra advantage, the noise level is kept very low thanks to the design, and the integrated wear liners. A shaftless screw conveyor is therefore ideal from an operator's perspective; even in demanding industries.
2. Low Operational and Maintenance Costs
Screw conveyors contain few moving parts; and require minimal maintenance at the same time as being energy efficient. During normal operational conditions – your screw conveyor will last for years which is beneficial for the total economy as regards to low costs for wear parts and standstill.
A screw conveyor has long life span, and your investment usually pays back in short time since the capacity is high, and the maintenance costs are low.
3. Space saving and Flexible Installations
With a shaftless screw conveyor – you will receive the possibility to transport both horizontally, diagonally and vertically. A vertical system is ideal when floor space is limited.
When bulk material is transported vertically; also a small space can be utilized efficiently and profitably in comparison with other types of conveyors and elevators.
It will be possible to transport vertically up to approximately 25 meters without re-loading of the material. Our longest screw conveyors which have been installed in a horizontal, or diagonal angle have been more than 60 meters long.
4. Quality Products Made in Småland
PST has all its production in Smålandic Torsås (Sweden). We design, manufacture, install and adapt screw conveyors to our clients for a number of industrial applications.
We take great grate pride in delivering our products all over the world at the same time as we are very much proud of helping to secure employment in our local district.
We at PST are more than a supplier of shaftless screw conveyors; we are collaborators with great competence within transport of bulk materials.
s being our client; you will receive the benefit of our knowledge – and we will be able to advise you on which model of shaftless screw conveyors which will work best for