How do you use a transport screw?
At PST we offer a broad range of transport screws: and we build custom designed solutions ready to do the job you need. Our transport screws can be used for conveying a broad range of materials. Our products are very durable and can cope with both light, and tough materials. Most of our transport screws are built as shaftless and are utilized to convey different types of bulk material. We manufacture transport screws in several standard sizes. (50-710 mm in diameter); but we also do customer specific solutions where we adapt the screw dimension and inclination after your specific requirements regarding e.g., material type. Our collected expertise and know-how make us a unique supplier in our field; and you as a customer, or a customer-to-be; can always consult us regarding what solution will be best for you.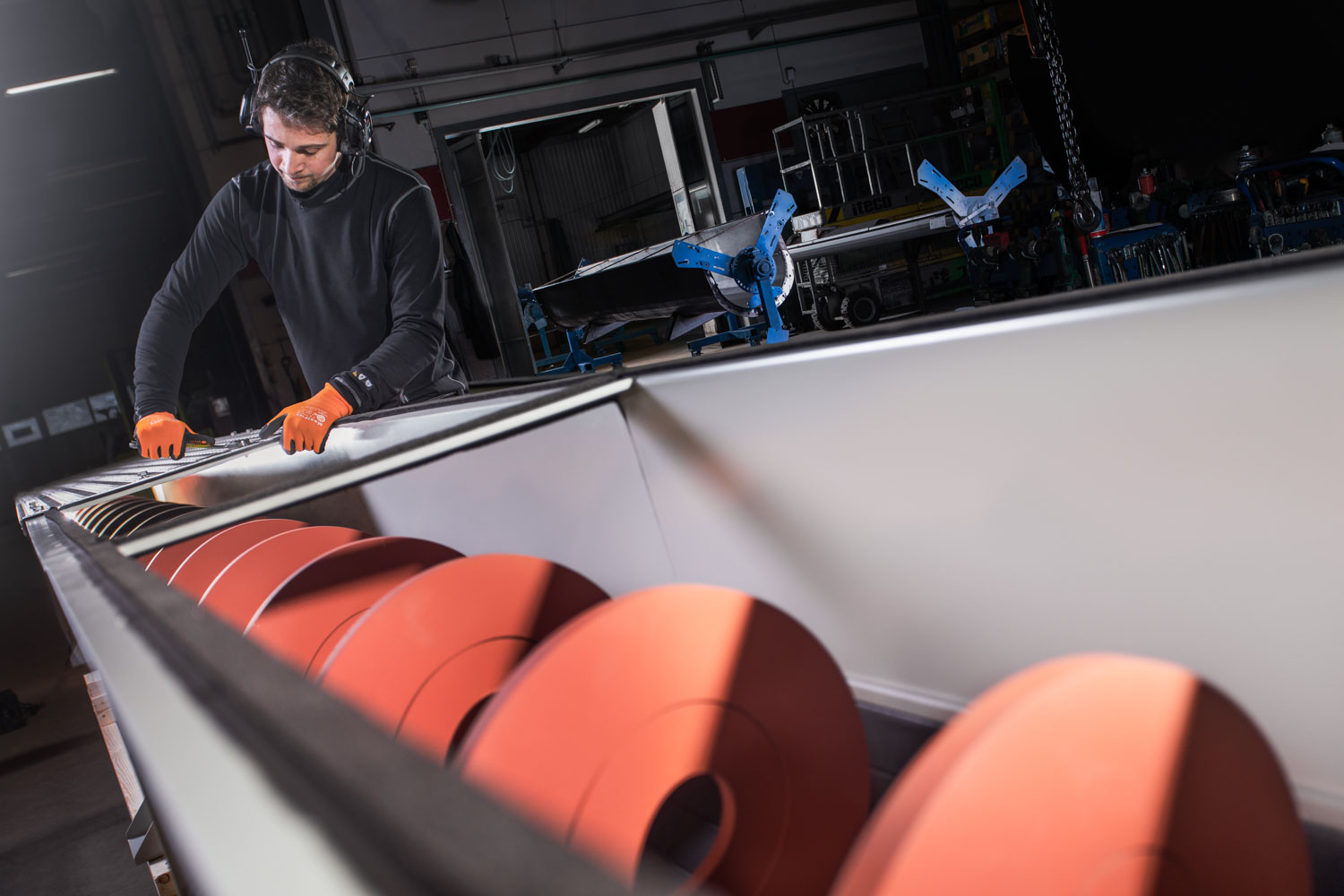 Areas of Use for Transport Screws
Transport screws are excellent for conveying materials in a number of industrial areas such as: bio fuel, pellets manufacturing, sawmills, water treatment plants, food industry and agriculture. Please find below a list of specific materials suitable for transport screws:
Sludge
Minerals
Animal feed and grain
Industrial waste
Wood products
Household waste
Plastic
Fuels
Ashes
Lime
Sand and gravel
Properties of Transport Screws
Our transport screws are manufactures with high quality and long life span in mind. They are also made to be energy efficient and cost effective.The design of the conveyors realizes a good working environment as they are encapsulated and dust free; plus that they are operating at a very low noise level. Another advantage is the space saving qualities compared to other types of conveyors. We offer transport screws which moves the material either horizontally, diagonally or vertically; which is an excellent advantage in case you have lack of space. At PST, we see ourselves as a complete supplier and partner. Thanks to our long experience and expertise; we will always make sure that you get the right transport conveyor for your type of material; and if you need help with transport and installation – we can surely help you with that.
Please contact us in case you need further assistance.